There was persistent request from Betfair side to introduce mandatory subscription for the
BetOnDroid
application. We have satisfied that request and released app with Free and Paid subscriptions. Paid subscription currently disabled but Free subscription works as expected and doesnt have any functional restrictions.
So in order to use BetOnDroid v.3.0.0 you have to activate Free subscription. Please proceed with steps below
1. Download and install BetOnDroid v.3.0.0 from
here
or using automatic update feature (enabled by default)
2. Login to your Betfair account using
'Free Login
button
3. You will face warning below. But dont be confused, it is just warning! You have been successfully logged into your account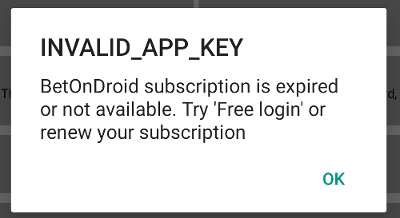 4. Go to the left side menu and select 'Free subscriptions'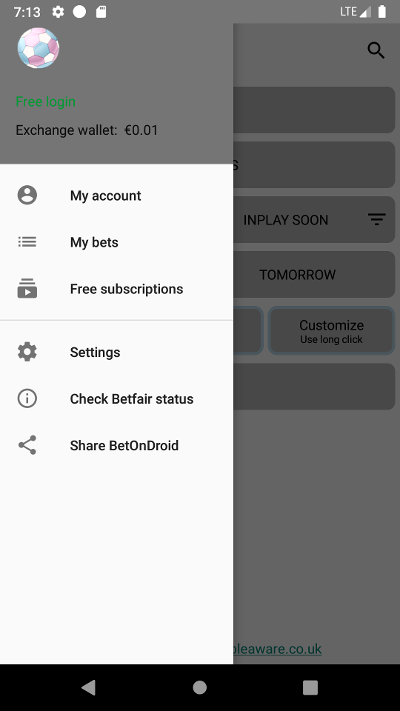 5. Then tap basket basket icon button and select subscription option. Your phone browser will be redirected to the BetOnDroid web site provision page, where you can request your Free subscription token. Subscription token will be send to the provided email address during 3-5 minutes (dont forget to check your spam folder if you didnt receive the token)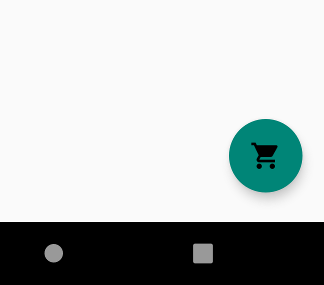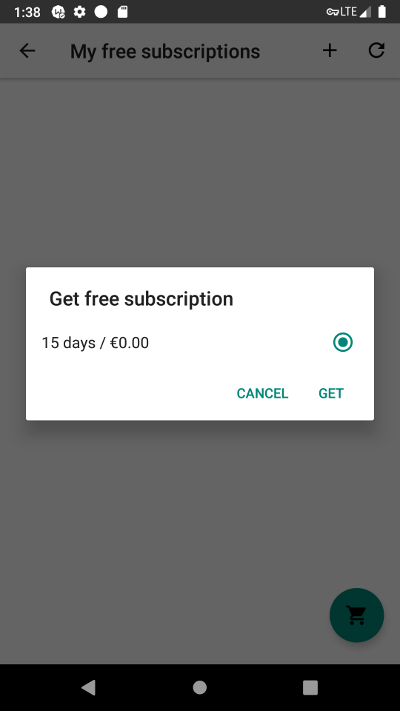 6. You are almost done! Once you receive subscription token go back to the subscriptions menu and tap 'plus' icon button to activate your subscription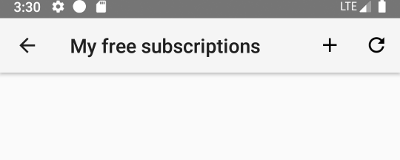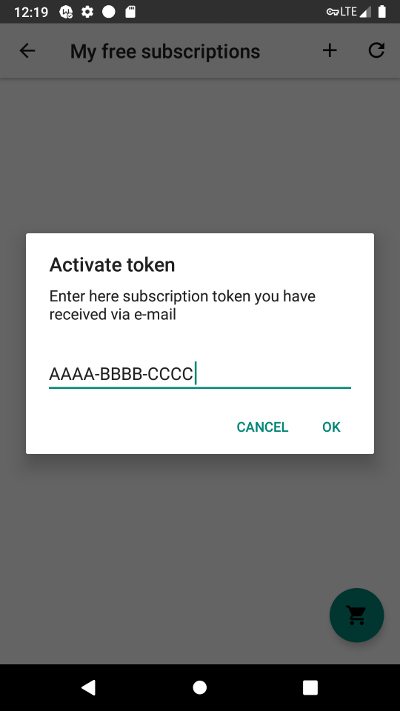 7. Congrats! Your Free subscription has been activated. Enjoy!